A 8 year old boy was not allowed to fly because he had been listed on the No-Fly Terrorist List. My god what can a 8 year old do. Stupid bunch of idiots that put his name there. Oh ya and the world's most profitable companies list had been published by Fortune. Cannot believe that
General Motors
and
Ford
which had been bleeding is still there. But
AT&T
which is helped by the sales of the iPhone is on the list. And
Boeing
is helped by the great sales of the 787 Dreamliner.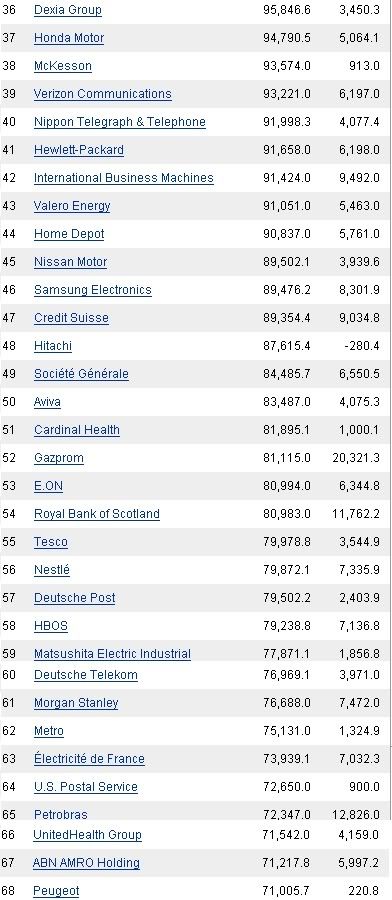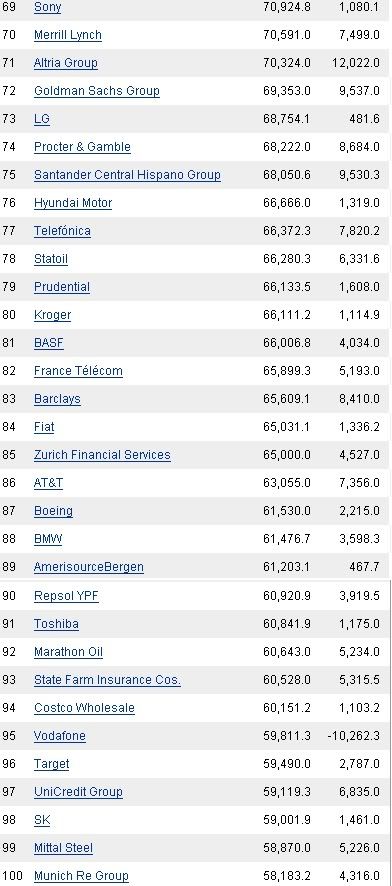 Bryan Moore







An 8-year-old Kansas boy is causing a national security stir after his name popped up on a no fly list and airlines banned him from flying in fear he might be a terrorist.
Bryan Moore's mother said she couldn't believe what she was hearing when her son couldn't fly home from a trip to see his sister, because his name appeared on a terrorist no-fly list.
Bryan had never flown before, so when he got to the airport in Cortez, Colorado he was a little nervous but no one expected what happened next.
"They almost got me scheduled in and then the lady just bowed her head and said, 'We cant get you on this plane, you're a terrorist,'" Bryan said.
Bryan's name popped up on a national terrorist watch list, red flagging the soon-to-be third grader as a threat to homeland security.
"It meant I couldn't get home, so I had to go the next day and I just really wanted to get home," Bryan said.
According to the Transportation Security Administration, no children are on the terrorist watch list. The TSA said if a child's name matches up, it's up the airline to make the necessary changes and let them board the plane.
"He's not a security risk, he's not going to blow up that plane and ya know, all he wants to do is get home and see mom. To me there was no human factor in that consideration," Bryan's step-dad Harlen Fletcher said.
Paperwork eventually cleared to let Bryan on-board, but the plane already left, making him wait another day to come home.
"It's not really fair that I couldn't get home because another man in the world was a terrorist," Bryan said.
Surf the web faster with
Mozilla FireFox